HCPC - Changing Lives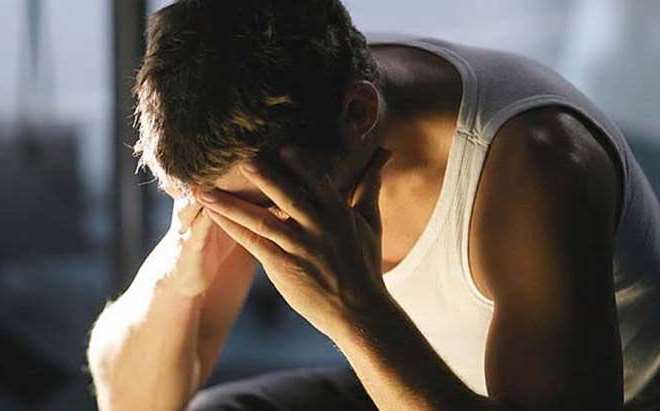 Anger, guilt, alcoholism, depression. For 10 years John*, 30, had suffered. Ever since the death of his first serious girlfriend, a decade ago, his life had gone off track.
Being LifeFlighted from a one-vehicle car accident five years ago had put him in a wheelchair for 6 months with a broken tailbone, shoulder, and leg. But that didn't stop him from wanting to drive his wheelchair in the dark along a busy road to get beer. "He actually called the cops on me because I put his wheelchair in the trunk of my car. I wasn't going to let him drive that black wheelchair on the dark road wearing all black to go get alcohol," his mom said.
His mom had to wake him each morning for his part-time job. "He hated that I was so controlling," she said.
A grief counselor recommended John move out of his parents' garage apartment. "That was where he learned of his girlfriend's death. There were a lot of bad memories there," his mom said.
After one angry night of kicking in doors and tearing up books in the condo paid for by his parents, John was brought to the Harris County Psychiatric Center.
"He told them he didn't want to live anymore. He had given up, and we didn't know what to do," his mom said.
A bright young man who had achieved multiple computer certifications now was being crippled academically as well.
UTHealth Harris County Psychiatric Center (HCPC) is the teaching hospital operated by the Louis A. Faillace, MD, Department of Psychiatry and Behavioral Sciences. of McGovern Medical School. The largest provider of inpatient psychiatric care in Houston and the second largest academic psychiatric hospital in the nation, it offers patient-centered care services to adults, children and adolescents to more than 9,000 patients a year and has 274 beds.
"When you come in to this hospital, you can't bring in anything but $10. He was here 5 days, and I couldn't believe when I came to visit that he was not only participating in group sessions but leading them," his mom said.
When John was discharged from the hospital, he left his extra clothes for his roommate because he didn't have anything. He realized there were others who were in a lot worse shape than him, his mom explained.
"This place saved his life," she said. "He has good days and bad days now – but I can't believe the changes I've seen – he smiles, he wants to do things. It's amazing."
Since being discharged from the hospital, John has returned to HCPC, this time for electroconvulsive therapy (ECT) on an outpatient basis. His psychiatrist, Salih Selek, M.D., associate professor of psychiatry and behavioral sciences, said he has noticed a marked improvement since John was inpatient.
HCPC is a resource for patients beyond the Greater Houston area. On one weekday morning in the HCPC ECT waiting room, in addition to John, who lives in Galveston County, there was an 82-year old patient who lives in Katy; a 70-year-old patient from Marble Falls, Texas; a young woman from Sugar Land; and a middle-age patient from Beaumont.
"Patients from across the state rely upon our world-class experts in mental health," explained Jair Soares, M.D., Ph.D., executive director of UTHealth HCPC and chair of the McGovern Medical School Faillace Department of Psychiatry and Behavioral Sciences. "We are a destination for those who seek the very best in help with the debilitating diseases of the mind."
--Written by Darla Brown, Office of Communications, McGovern Medical School