Inpatient Services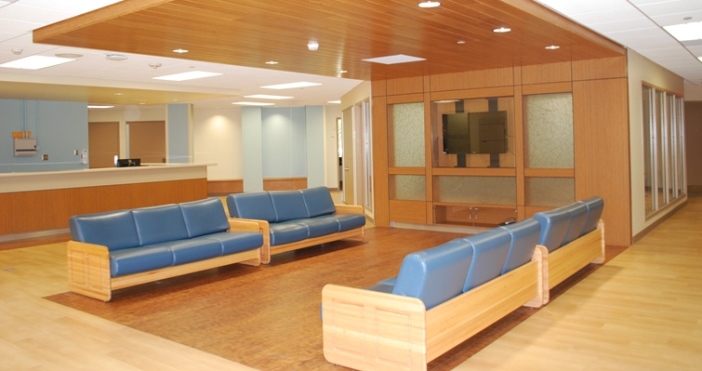 HCPC provides a comprehensive range of mental health services to approximately 9,000 adults, adolescents
and children yearly. Twelve units, many newly renovated, include 274 beds.
We provide a wide range of specialty services:
· Mood Disorders Unit, specializing in treatment of major depression and affect disorder,
· ECT services for outpatient and inpatient clients in our newly constructed ECT suite,
· Dual Diagnosis Unit for the treatment of individuals with both a mental disorder and substance use disorder,
· Child and Adolescent acute care, with a specialty track for the treatment of Pediatric Bipolar Disorder
· Adolescent sub-acute unit in partnership with the Harris County Juvenile Probation Department,
· Specialty units for the treatment of adults with Schizophrenia and Bipolar Disorder,
. Competency Restoration Unit for individuals who have been adjudicated incompetent to stand trial,
. Geropsychiatry Unit, in partnership with UTHealth's Center for Healthy Aging, opening in 2016,
· Early Onset Pilot Program (EOPP), for patients in the early stages of illness who qualify for long-term inpatient care.
HCPC's Psychology Department is staffed with a team of six licensed psychologists who provide a full range
of evidence-based assessment and testing services, as well as individualized treatment.
Our state-of-the-art educational center includes an auditorium for the department's Grand Rounds and other
educational events, a videoconferencing suite and a computer lab for training, teaching and testing staff and
students across the UTHealth system.
Our Inpatient Program
HCPC's inpatient program begins with assessing for various conditions, including bipolar disorder, schizophrenia, depression, and other mental health disorders requiring inpatient care.
HCPC patients are served on units providing a therapeutic living environment. Their treatment team focuses on the stabilization of those in all levels of crisis, within a safe, secure, structured and small group milieu. The acute care average length of stay is seven to ten days.
Evaluation services may include:
Psychiatric evaluations
Physical examinations
Blood tests and EEGs
Activity therapy evaluations
Learning disabilities evaluations
Neuropsychological testing
Pharmacological reviews
Substance abuse evaluations
Neurological consultations
Psychosocial assessments
Structured diagnostic interviews
Psychological testing
Inpatient treatment typically includes:
Board certified psychiatrist-directed treatment
Multi-disciplinary team approach, including psychiatrists, nurses, psychologists, social service clinicians, chaplains, dieticians, therapists and aides
Continuum of care providing inpatient care and out-patient referral
Individualized treatment plans
Individual and group therapy
24-hour care
Family participation