Welcome from Our Executive Director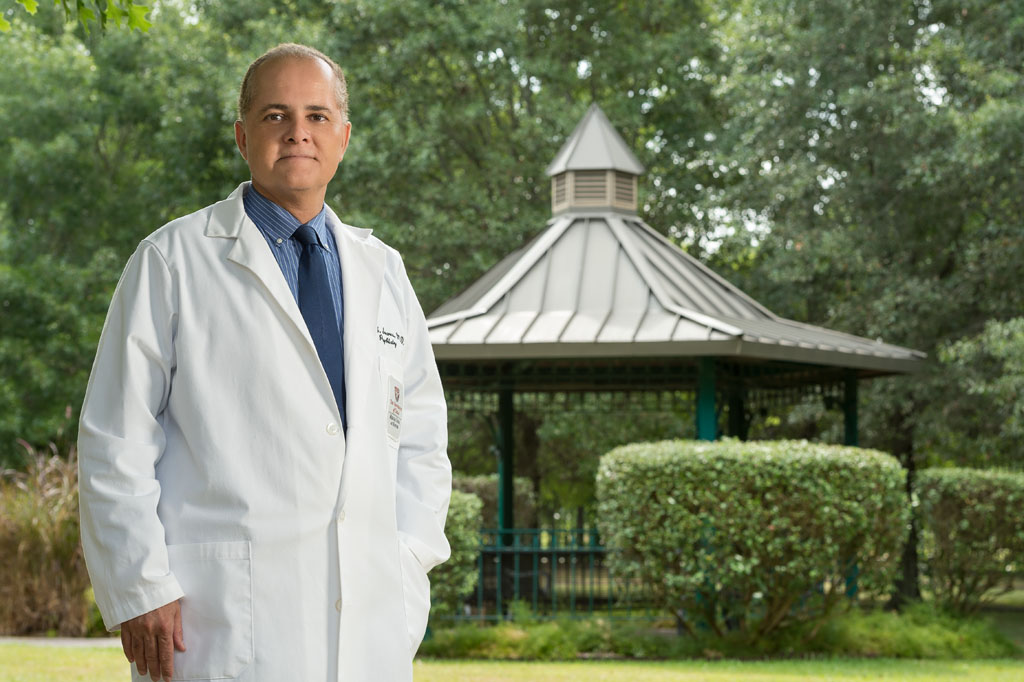 Welcome to UTHealth HCPC (Harris County Psychiatric Center)! Since opening our doors 30 years ago, we have provided the highest standard of acute care for patients with debilitating chronic mental illness. As the leading public psychiatric facility in Harris County, we are we fully accredited by The Joint Commission, and also received its highest recognition as a Top Performer in Key Quality Measures for 2015.
HCPC utilizes a multidisciplinary team of psychiatrists, nurses, residents, psychologists, social services clinicians, clinical programming therapists, dietitians and clergy. All of our psychiatrists and psychologists are on the faculty of McGovern Medical School Louis A. Faillace, MD, Department of Psychiatry and Behavioral Sciences. , and all of our staff are employed by UTHealth.
Our treatment programs offer individualized treatment plans; individual and group counseling and therapy; family participation; discharge planning and community follow-up referrals. In 2015, we opened a unit specializing in Affective Mood Disorders and established ECT services, including our Outpatient ECT Clinic. More recently, we have a added a geriatric psychiatry service for older adults and completely renovated one of our units dedicated to child and adolescent services.
HCPC, in cooperation with the Harris Center (formerly Harris County Mental Health and Mental Retardation Authority), also operates a forensic competency restoration unit, providing care for those incarcerated by the Harris County Sheriff's Office in the Harris County Jail as well as other jail facilities throughout the area.
HCPC is dedicated to excellence and leadership in the treatment of those with mental illness. We model UTHealth's missions of conducting research into the causes and cures of mental illness, providing education of professionals in the care of mental illness and acting as a resource through our outreach to the community. Each year, we serve more than 9,000 patients and offer opportunities for practical experience to 2,000 students in the fields of medicine, psychiatry, psychology, nursing, social work, pharmacy and recreational therapy.
We invite medical professionals to arrange a visit to learn more about us. And we encourage our fellow citizens to appreciate the invaluable expertise, compassion and care we provide our community.
Jair C. Soares, MD, PhD
Executive Director, UTHealth HCPC (Harris County Psychiatric Center)
Professor and Chairman
Pat R. Rutherford Chair in Psychiatry
Faillace Department of Psychiatry & Behavioral Sciences
Director, Center of Excellence on Mood Disorders
McGovern Medical School at The University of Texas Health Science Center at Houston