Admissions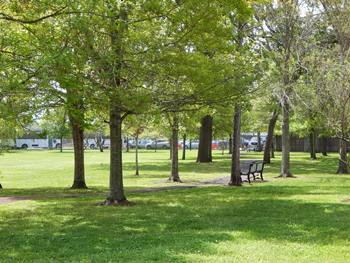 HCPC is always available to individuals who need our inpatient hospitalization services. Our admissions office is open 24/7—that's 24 hours a day, 7 days a week.
Call 713-741-3883 to learn more about the process for admission, referrals or insurance.
There are four options for accessing hospitalization at HCPC:
Transfer from another hospital or treatment center: Transferring staff must obtain administrative and medical clearances prior to transport and admission to HCPC.
Referral directly from a private psychiatrist: The patient voluntarily requests admission to the hospital.
Involuntary admission based on the order of a Judge or Magistrate. (Learn more at Court-Ordered & Involuntary Services.)
During a psychiatric crisis, an individual may be brought to HCPC on a walk-in basis. He or she will undergo screening by our on-site physician, to determine if he or she meets the criteria for hospitalization and needs to be admitted.
Located within the Texas Medical Center, our address is 2800 South MacGregor Way, Houston, TX 77021.


Medical Records
Former patients may request their medical records by contacting the Medical Records office directly in these ways:
Phone 713-741-7888
Fax 713-741-3870
Hours of operation are Monday through Friday, 8:00 a.m. to 4:00 p.m. excluding holidays.
Please complete the Authorization to Release Medical Information Form (English, Spanish). Please include a copy of an official photo ID (ex. driver's license, passport, school picture id, etc.).
You may mail, fax, email or deliver in person the release of information form with official photo id.
Records requested for continuity of care are provided at no charge.
Fees and charges may apply for other record requests. Fees are determined by the Texas Health and Safety Code, §241.154(e). Fees are subject to change.
Acceptable forms of payment: cash, cashier's check, or money order.
HCPC will respond to your request within 10 business days.
---
Protecting Your Confidentiality
HCPC is committed to maintaining strict confidentiality of your records. Both federal and state law require that any communications between a patient and a professional, and records of the identity, diagnosis, evaluation, or treatment of a patient that are maintained by a professional, are confidential and may not be disclosed except under very limited and specific circumstances as provided by law.