Inpatient & Outpatient Standard Charges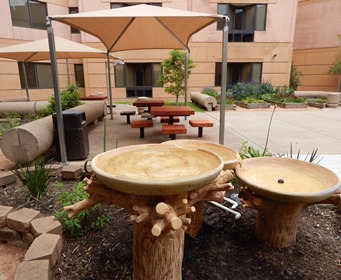 UTHealth Harris County Psychiatric Center (UTHealth HCPC) standard charges are the same for all patients, regardless of ability to pay or coverage by Medicare, Medicaid, or other third-party insurance plan. A standard charge is the standard dollar amount UTHealth HCPC charges for services rendered before negotiating any discounts. It is important to note that standard charges are not the actual expected reimbursement from patients or insurance companies to UTHealth HCPC.
Our reimbursement depends on a variety of factors, including:
Patient's ability to pay;
Fixed government rates (Medicare and Medicaid);
Negotiated rates with insurance carriers;
Individually negotiated case agreements; and
Payment discounts.
Financial counselors in the UTHealth HCPC Office of Financial Operations are available to help determine if a patient is eligible for financial assistance. Financial assistance is granted on a sliding scale, based on the U.S. Department of Health and Human Services federal poverty guidelines. Our financial counselors can be reached during business hours at 713-741-3860.
Copied below is a link to the UTHealth HCPC Charge Description Master (CDM) file. The CDM is a hospital's regularly updated database containing a list of standard charges assigned to services, pharmaceuticals, supplies, and procedures associated with the delivery of care at that hospital. The standard charge amount assigned in the CDM is the same regardless of type of insurance, payer coverage, or a patient's ability to pay.
Download the UTHealth HCPC Charge Description Master (CDM) File.xlsx