Court-Ordered & Involuntary Services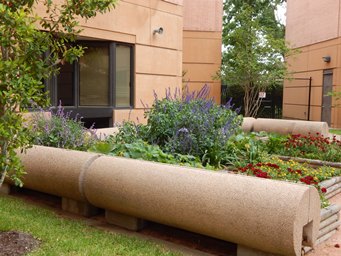 Arrangements to obtain a court order for mental health services may be made through the Mental Health Division of the Harris County Clerk's Office, located at HCPC, 2800 South MacGregor Way, Houston, TX 77021. It is open from 8 a.m. to 4 p.m., Monday through Friday, except holidays. The telephone number is 713-741-6024.
Anyone over the age of 18 who has personal knowledge of someone they believe poses a danger to him or herself or to others may request a mental health warrant.
Involuntary Commitment Process for Adults
To begin the involuntary commitment process, the applicant (person who is filing for commitment) requests and completes an application for a warrant from the Mental Health Division of Harris County Clerk's Office at HCPC.
MHMRA staff, located at HCPC, screen applicants once a bed is available.
A warrant may then be issued by the Harris County Clerk's Office. The whereabouts of the person must be known so that a Harris County Deputy Constable may take the person to HCPC.
The HCPC physician must provide a medical certificate within 24 hours of the patient's admission in order for the court to determine if it is necessary to issue an order of protective custody (OPC). Once the OPC is issued, an attorney is appointed to the case. Probate Courts #3 and 4 are located at HCPC, and may be contacted by calling 713-741-6020.
Within 72 hours of the issuance of the OPC, the probable cause hearing is held in which the judge determines whether to hold the person at HCPC until the mental health hearing. The applicant does not have to be present at this hearing.
The mental health hearing must occur within two weeks of detention. In Harris County, this final hearing is usually within eight days. During the mental health hearing, the court determines the appropriate treatment based on testimony provided by the applicant (usually a family member or friend), medical experts and the patient. The result of the hearing may be:
Dismissal
A court order for outpatient treatment
Inpatient hospitalization
Involuntary Commitment Process for Children and Adolescents
Call MHMRA at 713-970-7070 to schedule an appointment for a psychiatric assessment at one of their clinics. An MHMRA psychiatrist will provide an evaluation of the child or adolescent and make the necessary referral for outpatient or inpatient treatment. In a crisis, go to the NeuroPsychiatric Center (NPC), 1502 Taub Loop, in the Texas Medical Center.