Older Adult Program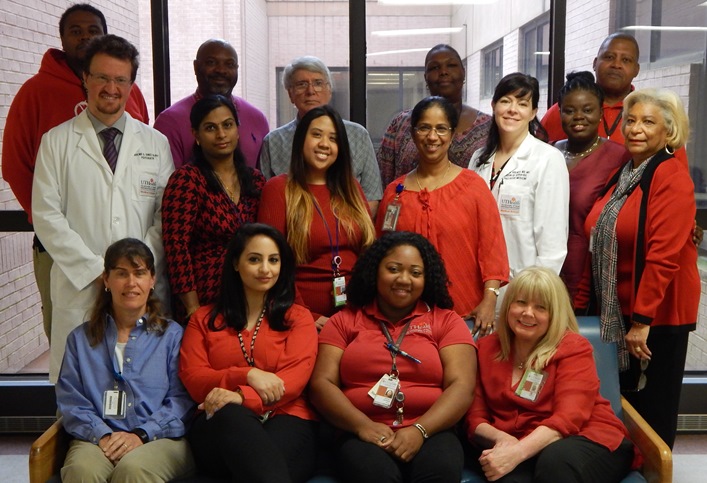 UTHealth HCPC is pleased to collaborate with The Consortium on Aging to offer a higher level of care to older adults in the Houston area and beyond. Our program for adults age 65 and older provides inpatient care for those experiencing an acute episode of an emotional or behavioral health issue.
Our program offers a level of medical specialty not found elsewhere in the Houston area. Our team of specialized doctors and compassionate clinical staff will assess the senior's condition, provide the best possible care, and help them return safely to their home, family and community.
Expertise for Mind and Body
The need for inpatient behavioral health services may be brought on by emotional issues following a major life event, behavioral changes arising later in life, or unexpected responses to medications. Changes in behavior, increased anxiety, or overwhelming feelings can be helped with skilled management of behavioral issues, medication and complicated physical conditions.
Our treatment team combines the expertise of a specially trained geriatric psychiatrist and a geriatrician, working together to diagnose and monitor the unique emotional and physical needs of adults age 65 and older. An inpatient stay provides a full range of treatments and services:
Assessments and treatment plans developed in partnership with a geriatric psychiatrist and geriatrician
Ongoing care by a specially trained geriatric psychiatrist
Medication management
Monitoring and management of medical conditions
Individual, group and family therapy as needed
Neuropsychological testing as needed
Opportunity for a "drug holiday" when determining effectiveness of medications
Patient and family education
After care and discharge planning by a masters-level social services clinician
Coordination of services by a treatment team experienced in addressing the challenges of aging that are complicated by psychiatric issues in older adults.
Our unit for older adults offers a modified environment that includes equipment and supplies to accommodate seniors' needs for safety, mobility and comfort.
Collaborative, Compassionate Care
Co-led by a geriatric psychiatrist and geriatrician who collaborate on assessment and treatment plans, UTHealth HCPC Geriatric Psychiatry Program provides highly specialized care by a team of clinicians who truly understand the complex mental and physical needs of aging adults.
Dr. Lokesh Shahani is the Director of the Geriatric Psychiatry Program at UTHealth Harris County Psychiatric Center and Assistant Professor at McGovern Medical School Department of Psychiatry and Behavioral Sciences. Dr. Shahani is dual board certified in Psychiatry and Internal Medicine and provides comprehensive care to geriatric patients at Harris County Psychiatric Center .
Dr. Holly Holmes is Division Director-Geriatric and Palliative Medicine at McGovern Medical School, and Associate Professor at UTHealth Department of Internal Medicine. Her training as both a pharmacist and physician give her unique insight into proper management of medications for elderly patients.
Our model of collaborative care uses an integrated approach to handling the complexities of treating older adults with behavioral or emotional issues. In addition to two geriatric specialists, HCPC has an Internal Medicine physician on staff full-time to monitor medical issues in older patients.
Our highly trained UTHealth team also includes pharmacists, psychologists, nurses, social services clinicians, recreational therapists and other professionals—all devoted to providing compassionate care for the older adult and their family.
Connecting with Care
UTHealth HCPC (Harris County Psychiatric Center) is the largest provider of inpatient behavioral health care in the Houston area. We provide compassionate, patient-centered care for those seeking evidence-based treatment, with nearly 9,000 admissions yearly. As the teaching hospital of the Louis A. Faillace, MD, Department of Psychiatry and Behavioral Sciences at McGovern Medical School at the University of Texas Health Science Center at Houston (UTHealth), we bring world-class expertise and care to behavioral health services across the region.

The Consortium on Aging is a collaborative effort that taps the strengths and expertise of all the UTHealth schools, including the Schools of Medicine, Nursing, Dentistry, Public Health, Biomedical Informatics, and Biomedical Sciences. Focusing on aging-related interdisciplinary care, education, research, and community outreach, the role of the Consortium is to foster collaboration among the schools and centers of UTHealth to improve health in the elderly in our community and beyond.
Making a Referral for our Older Adult Program
All patients referred to UTHealth HCPC for inpatient admission will be screened. A brief referral form is available for practitioners, to facilitate an efficient admission process. We accept Medicare and most insurance. Our financial counseling staff is available during business hours to answer questions.
Call our Admissions Office at 713-741-3883. We are open 24/7.